Corporate Governance Law
Simply, the corporate governance exists so people in a company will know their duties and responsibilities. It is basically a system in a company that is used for them to be directed to the path that a company should take.
Corporate governance is focused on three things: management accountability, the effectiveness of a business and effective control. This system is a crucial part of a company as it holds the internal control and it is because of this that there are corporate governance advisors who help businesses to properly lay down this system.
Importance of Corporate Governance
A company functions more efficiently and effectively when the corporate governance system is applied correctly and with accuracy. This is because everything is laid out for the people to understand their role, what their responsibilities are and the importance of communication in an organization.
When people have this, it would be easier for them to do their jobs and efficiently perform in accordance with their duties.
Basically, the importance of corporate governance also resonates with the fact that it is the policies that are built around a company to ensure that everyone does what their designations tells them to do and regulations are followed. Just like a country with a set of rules, corporate governance is the law that governs a company for it to be in order.
Corporate governance is a system that ensures that any problem that can and will arise is avoided at the earliest possible time. When people are aware of what they are doing and what they are accountable for, it is easy to enhance areas in a company. With this, the decision-making process, which every company needs, is also improved.
Our procedures, communications and response system have been developed to ensure that we are able to offer our clients high-level legal advice and effective solutions.
Enquire Now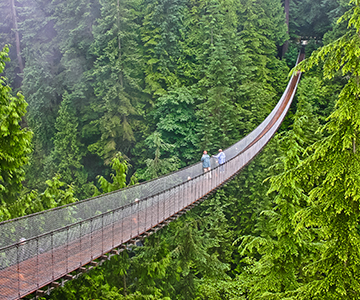 Principles of Corporate Governance
Shareholder Recognition
There should be fair recognition in general meetings. Regardless of what the number of shares is of shareholders, all of them should have a voice in meetings. This is because the more thoughts that bounce off from one corner of a room to another, the more creativity and innovation can be born. Corporate governance that is managed well ensures that this happens every single time.
Stakeholder Interests
Stakeholders consist of the essential parts of any company anywhere in the world. They are the employees, clients, creditors and investors etc. They should be acknowledged because even though they don't hold any shares in the company, they are one of the reasons why the company is existing in the first place.
Board Responsibilities
All the responsibilities of the board members should be completely laid down. They should be aware of the responsibilities that they ought to do for the clarity of a business that is being run. They should also know what the goals of their company are because when a company is divided by different visions, it will not stand at all.
Ethical Behaviour
Ethics and integrity should be upheld by a company. Using your authority to get your way can cause problems not just for the individuals but for the whole company. A corporate governance that is correctly applied will ensure that a code of conduct is administered over the whole organization. Any decisions should be reviewed to be sure that they are all ethical and pass the code of conduct.
Business Transparency
Aside from being transparent in telling the people what they do and what they are liable for, there is another way of being transparent as a company. This is also what corporate governance does. In this sense, a company should have clean financial records, not doctored. When a company falsifies their records, it can come biting their backs in the future. This means that the materials that are requested to be given to investors and concerned authorities should be real and can be relied on. In this way, everyone will have an access to a true information.
Corporate Governance Advisory Services
HHS Lawyers & Legal Consultants is one of the leading corporate governance advisory firms in the UAE. We are capable of providing consultancy in this matter in order to improve decision-making process, corporate openness, accountability, internal controls, and incentives. Through a right approach to governance, we guide your organization to excel in what you do by mitigating risk and improving performance. With wider exposure to insights of corporate governance, we would be able to help you to build a sustainable business.
We have been in the business for more than 10 years, conducting corporate governance consulting. Our team is composed of lawyers who are extensively knowledgeable about this area of law and others that greatly push us forward towards being one of the top governance consulting firms.
Our Services include but not limited to the following:
Guiding on direction & strategy
Protecting rights of shareholders
The process of decision making
Accountability
Transparency requirements
Administrative requirements
Audit