Foundation Services in the UAE
There are various options for managing your estate in the UAE, but one of the most successful way is establishing a foundation. High-net-worth individuals, families, and corporations in the UAE (including locals and ex-pats) may use foundations to create a structure that helps with wealth management and preservation, family succession planning, tax planning, asset protection, corporate structuring, and other issues. It provides more assurance and comfort that the assets will be allocated according to the Founder's desires, with the Foundation's lifetime lasting indefinitely after the Founder's death. The UAE's Sharia Law does not contain any provision for the formation of Trust or Foundation. However, creating a foundation is a tax-advantaged way to safeguard your assets.
A foundation is a different legal body that retains assets separate from the Founder's personal property. Unlike a trust, a common-law term, the Foundation was developed in civil law states. In the sense that it has its own legal identity, it is akin to a corporation. On the other hand, a foundation is an "orphan" entity that does not issue shares or other legal titles. A foundation must engage in at least one commercial activity that benefits one or more beneficiaries (named or not). A foundation's charter and by-laws, which combined embody the Founder's desires, regulate it. It is run by Council Members and can be overseen by a Guardian who guarantees that the Foundation is run according to the Founder's wishes. The Foundation, in its own right, owns a foundation's assets.
What is a foundation?
A foundation is a separate legal entity from the rest of the organization. In contrast to trust, a common-law notion, it originated from civil law states. The Foundation's creator bestows assets to the Foundation, which will keep those assets in its name, apart from the Founder's fortune as a distinct legal body.
The Foundation is self-owned and has no members or stockholders. The foundation council manages the assets in conformity with the Foundation's charter and by-laws for the benefit of beneficiaries or in support of a cause or purpose.
Why use foundations in the UAE?
A Foundation may offer Asset Protection by holding shares in subsidiary firms, separating legal ownership from usufruct rights. It may also be used for Estate Planning, where the Founder transfers title to his assets to the Foundation, and the Foundation distributes his money following his desires. Foundation Formation is especially advantageous if you have assets in many locations, such as real estate in Dubai or a holding company in Singapore.

The following are the key reasons why foundations are used:
Asset management, succession planning, and estate planning;
Asset protection against forced inheritance rules, aggressive creditors, and takeover offers;
Structure for long-term holding;
To support charity and philanthropic causes.
A family-owned firm usually has one family member at the head, with several additional family members holding crucial positions and expressing how the business is managed. Switching from a single family member to a more organized, professionalized leadership is frequently required to take these family businesses to the next level in terms of growth.
A foundation in the UAE is a straightforward approach for the family to transfer over management while maintaining control of their firm. By transferring ownership of their company to a foundation and hiring competent management, they can reduce the chance of crucial personnel being incapacitated or dying unexpectedly. While delegating executive authority to professionals, the family can maintain ownership control through a properly structured foundation.

Read more
Creation of a Foundation in the UAE
A Foundation in the UAE consists of the following parties and necessary legal papers.
Founder:
A minimum of one (1) founder is required, a natural person or a legal organization. A Founder usually has no further rights to the Foundation once it is established, although these might be incorporated into the By-Laws if necessary.
Council:
The Founder must form the Council, which must have at least two (2) members, including the Founder. The Council's function is to manage the Foundation's business in the same way a board of directors would, in line with the Foundation's Charter, By-Laws, and relevant laws.
Guardian:
The Founder appoints a Guardian (which can be a human or a legal body) to monitor the Council and must take reasonable efforts to ensure that the Council performs its tasks properly. In the By-Laws, the Guardian may be given the authority to accept or reject decisions enacted by the Council.
Registered Agent:
A foundation will frequently employ a Registered Agent (although this is not required except in RAK ICC),
who will need to be appropriately licensed by the regime's regulating authority.
Registered Office: All foundations must have a registered office presence, which is usually the address of the Registered Agent, although the administration and location of the Council, Founder, and Guardian can be anywhere.
Governing Documents: The Charter and By-Laws of a Foundation are the Foundation's constitutional documents. We propose that these be personalized to the Founder's and Foundation's aims and preferences; we can help with this.
Conditions for forming a foundation in Dubai
Individuals or corporations can be the founders of a foundation (s). The presence of initial cash and one/several specified objects are the two primary conditions for creation (s). Both regimes allow for a wide range of authorized things. In contrast to the ADGM regime, a DIFC foundation may be established only for charity reasons. On the other hand, Foundations are prohibited from engaging in commercial operations unless they are incidental or auxiliary to their goals.
The foundations are non-profit organizations that can be established by adhering to the Ministry of Community Development's norms and regulations. The most popular non-governmental organizations (NGOs) for a foreign or local business to start are social clubs. These can deal with social care facilities or club event groups. Aside from the specific license provided by the Community Development Authority in the UAE, the Foundation should be established, activities planned, and an application form completed.
Please note that our Dubai attorneys can assist you with legal concerns while preparing the documentation for your future Dubai foundation.
Documents required for the creation of a Trust
1. The following papers must be provided for each natural person member of the Foundation:
Passport: a copy of your passport.
Proof of address: a copy of a recent utility bill (water, electricity, gas, telephone bill, etc.) or a Certificate of residency issued by City Hall, Consulate, or other government agency.
2. The following are the documentation that the legal entity must submit:
Company documents include a copy of its articles of incorporation and a list of its directors and partners. The Registry can seek a translation or certification of specific papers.
Passport Copy: All managers and colleagues must provide a copy of their passports.
For all managers and associates: a copy of a utility bill (water, electricity, gas, telephone bill, etc.) dated within the last three months or a Residence Certificate issued by City Hall, Consulate, etc.
Read more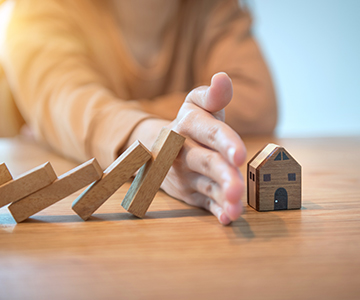 Foundation regime in the UAE, registration cost and fees
Foundations are currently available in the United Arab Emirates (the "UAE") in the following categories:
1 The Dubai International Financial Center (the "DIFC") is governed by the Foundations Law DIFC Law No. 3 of 2018,
2 The Abu Dhabi Global Market (the "ADGM") by the Foundations Regulations 2017; and
3 The RAK International Corporate Centre (the "RAK ICC") by the RAK ICC Foundations Regulations 2019.
1. The DIFC
The DIFC regime is the only one that enables a corporation to become a foundation. A DIFC Foundation can hold a charitable or non-charitable asset. The Foundation may only engage in commercial operations required for, auxiliary to, or incidental to its goals.

While DIFC Foundations are authorized to have a solely philanthropic purpose, ADGM is not; therefore, if the Foundation is founded for charity reasons, a Guardian is required. Arbitration is mainly included under the DIFC system as an alternative dispute resolution.
Finally, a DIFC Foundation can issue depository certificates (also known as securities) that represent the value of the given assets and the contributor's right to them.
Fees: Registration of Foundation and its Annual Renewal Fee is USD 200 (as of 2022).
2. The ADGM
In the ADGM, Council Members' identities are kept private, but in the DIFC, their information is made public (subject to payment of an access fee).
Unless the Registrar requests it, the ADGM Foundation regime is the only one with no continuous yearly duty to file or audit accounts. Account records must be maintained following the other regimes, but they are not required to be filed until specifically requested.
ADGM Foundation cannot be founded simply for philanthropic or benevolent objectives without more customized structuring.
Fees: USD 200 for registration and annual renewal (2022).
3. The RAK International Corporate Center (ICC)
RAK ICC does not have a publicly available database of information on foundations.
The Foundation's information is protected by UAE privacy regulations and will not be divulged unless compelled by the competent authorities. A Registered Agent is required by RAK ICC, while it is optional by DIFC and ADGM.
RAK ICC Fees: AED 750 registration cost / AED 750 annual renewal price (2022). (Approx. USD 200).

Read more
What can HHS Lawyers and legal consultants do for you?
Our team includes trust, company, and foundation professionals, as well as administrators, attorneys, and accountants, whose talents and expertise contribute value throughout the structure's life cycle and can assist you in developing and implementing solutions that meet all legal and regulatory requirements. Individuals and families based in one or many jurisdictions can benefit from our comprehensive Foundation services, which include:
Creation of the Foundation.
Assist in providing members of the Council.
We are keeping statutory records and carrying out legal responsibilities.
Taking care of the accounting and financial reporting.
Proper Cash management regulatory services.
We make sure that our service relating to Foundation in the UAE must comply with Foreign Account Tax Compliance Act ("FATCA") and the Common Reporting Standard ("CRS") regimes.
For more information on setting up a foundation in Dubai, don't hesitate to get in touch with us.

Read more