Drafting Sponsorship Agreements
Drafting Sponsorship Agreements
Drafting sponsorship agreements in the United Arab Emirates (UAE) requires careful attention to legal considerations and best practices. Welcome to HHS Lawyers, your trusted legal partner in Dubai, UAE. We specialize in providing comprehensive legal solutions to individuals and businesses alike. Our experienced team of lawyers understands the importance of sponsorship agreements in the UAE and can assist you in drafting legally binding agreements and provide you with legal services tailored to your specific needs.
What is a Sponsorship Agreement?
A sponsorship agreement is a legally binding contract between a sponsor and a sponsored party that outlines the terms and conditions of their relationship. In the UAE, sponsorship agreements are crucial in various aspects of business and personal endeavors.
Significance of Sponsorship Agreement
Here are some key points highlighting the importance of sponsorship agreements in the UAE:
Residency and Employment: The sponsorship system is closely tied to residency and employment in the UAE. A sponsorship agreement, also known as a sponsorship contract or employment contract, is required for an individual to obtain a residence visa and work legally in the country. The agreement defines the obligations and responsibilities of both the sponsor (usually an employer) and the sponsored employee.
Business Setups: A local sponsor is often required for foreign companies or individuals looking to establish a business presence in the UAE. The local sponsor, a UAE national or a UAE-owned company, holds the majority share in the business. A sponsorship agreement outlines the terms of the sponsorship arrangement, including profit-sharing, decision-making authority, and other relevant aspects of the business partnership.
Events and Sponsorship: The UAE is renowned for hosting various international events, conferences, exhibitions, and sports tournaments. Sponsorship agreements are essential in these contexts, as they govern the relationship between the event organizer and the sponsor. These agreements outline the sponsorship package, including financial contributions, branding rights, marketing activities, and other benefits provided to the sponsor.
Art, Entertainment, and Media: The UAE has a thriving arts, entertainment, and media industry. Sponsorship agreements are commonly used in these sectors to support artistic endeavours, cultural events, music concerts, film productions, and more. These agreements define the sponsor's financial support, marketing exposure, and other forms of assistance in exchange for brand promotion and association with the sponsored project.
Charitable and Non-Profit Organizations: Many charitable and non-profit organizations in the UAE rely on sponsorships to fund their activities and initiatives. Sponsorship agreements with corporate sponsors or individual donors specify the terms of the sponsorship, such as the financial contribution, the scope of support, visibility, and recognition provided to the sponsor.
Read more
Key Elements involved in sponsorship agreements:
Understand the UAE Civil Code and specific regulations governing sponsorship agreements, depending on the location and nature of the sponsorship.
Parties Involved: Clearly identify and provide accurate contact information for both the sponsor and the sponsored party.
Scope and Duration: Define the scope of the sponsorship, including rights, benefits, and obligations. Specify the duration of the sponsorship, whether it is a one-time event, fixed-term agreement, or ongoing partnership.
Financial Considerations: Define the sponsorship payment terms, additional fees, currency exchange rates, tax obligations, and penalties for non-payment or breach.
Intellectual Property Rights: Address ownership and usage rights of trademarks, logos, and other intellectual property associated with the sponsorship. Specify permitted usage and prohibit unauthorized use.
Termination and Dispute Resolution: Outline conditions for early termination, notice periods, and dispute resolution mechanisms, including preferred jurisdiction and method.
Confidentiality and Non-Disclosure: Include provisions to protect sensitive or proprietary information exchanged during the sponsorship.
Compliance with UAE Laws: Ensure the agreement complies with UAE laws, including commercial, labour, competition, and advertising regulations.
Read more
Our Sponsorship Agreement Drafting Services:
Initial Consultation: We begin by conducting an initial consultation to understand your business model, objectives, and specific requirements. This consultation helps us gather essential information and allows us to provide you with accurate advice tailored to your circumstances.
Customized Drafting: Our skilled lawyers draft sponsorship agreements that are customized to your business requirements. We ensure that all relevant legal provisions, terms, and conditions are included to protect your interests while complying with UAE laws and regulations.
Negotiation Support: Our services extend beyond drafting the agreement. We provide negotiation support, helping you secure the most favorable terms during discussions with the sponsor or sponsored entity. We aim to ensure that your interests are protected throughout the negotiation process.
Legal Review and Amendments: If you already have a sponsorship agreement, our team can conduct a thorough legal review to identify potential issues or gaps. We then propose necessary amendments to align the agreement with current legal requirements and best practices.
Dispute Resolution: In the event of a sponsorship agreement dispute, our experienced litigators can represent you in negotiations, mediation, or court proceedings. We strive to find efficient and effective solutions to resolve disputes, aiming to protect your interests and maintain business relationships.
Ongoing Legal Support: Our commitment to your success extends beyond drafting sponsorship agreement. We offer ongoing legal support, including guidance on compliance matters, contract renewals, and any legal issues that may arise during the term of the agreement.
Read more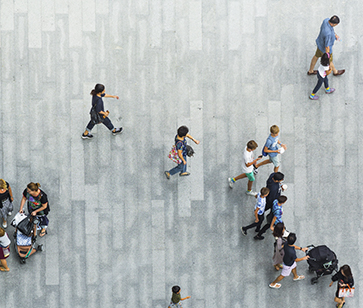 Why Choose HHS Drafting Lawyers?
Expertise in UAE Law: Our team of drafting lawyers possesses extensive knowledge and expertise in UAE laws and regulations concerning sponsorship agreements. We stay up-to-date with the latest legal developments to ensure our clients receive accurate and reliable advice.
Tailored Solutions: We understand that every business is unique, so we provide personalized solutions to cater to your specific needs. Our drafting lawyers work closely with you to understand your objectives and draft sponsorship agreements that align with your business goals.
Thorough Legal Analysis: Our meticulous approach involves conducting a comprehensive legal analysis of your business operations and requirements. We identify potential legal risks and opportunities, enabling us to draft sponsorship agreements that mitigate risks and optimize your business prospects.
Proven Track Record: With years of experience serving clients in Dubai and across the UAE, we have established a strong track record of successful sponsorship agreement drafting. Our clients range from small startups to multinational corporations, attesting to our ability to handle diverse legal needs.
Read more
Contact HHS Lawyers in Dubai Today:
If you require professional assistance with drafting sponsorship agreements in Dubai, UAE, our team of dedicated drafting lawyers is ready to help. Contact HHS Lawyers today to schedule an initial consultation and discuss your requirements. Our team of skilled drafting lawyers is dedicated to providing you with comprehensive legal services tailored to your specific needs.