Patent Monitoring Service
A patent is an exclusive right granted to protect an invention. The invention may take the form of a new product or process. It must offer a novel technological solution to a problem or a novel method of accomplishing a task in general. Technical information about the innovation must be disclosed to the public in a patent application to obtain a patent. A patent is an exclusive right that entitles the inventor to prohibit others from manufacturing, to sell, or utilizing the invention for a specified period—the patent system is designed to promote novel and valuable innovations. However, monitoring your Patent is critical to ensuring its market value. Our team of experts in patent watch services helps you prevent the registration of identical or similar inventions to yours.
What type of protection is offered by the Patent?
In principle, the patent proprietor has the exclusive right to prevent or prevent others from exploiting the patented invention commercially. In other words, the protection of patents implies that the invention cannot be made, used, distributed, imported or sold commercially without the consent of the patent proprietor.
Why is it necessary for any business to have a patent?
In principle, the patent proprietor has the exclusive right to prevent or prevent others from exploiting the patented invention commercially. In other words, the protection of patents implies that the invention cannot be made, used, distributed, imported or sold commercially without the consent of the patent proprietor.
Safeguard your invention.

A patent is critical because it safeguards your invention, whether it is a product, a design, or a process. If your innovation meets specific criteria for novelty and utility, it will be protected by a patent for up to twenty years and in as many countries as you wish. In other words, you will obtain a monopoly, effectively prohibiting other individuals or businesses from developing comparable products within the same scope.

A Patent Contributes to Your Business's Growth

The most apparent advantage of patents is that they prevent competitors from copying their inventions. If you obtain a patent for an innovation, it will be impossible for others to use it freely. Thus, a patent aids in the protection of your invention, which ultimately results in business growth.

High return on investment

If you have obtained a patent for your invention, you can strengthen your market position by prohibiting other businesses from competing in your particular speciality. The Patent enables you to improve your market position and reduce competition. As a result, your business will see a high return on investment.

Licensing Patents

In exchange for royalties, patent owners may wish to license their innovation to a third party. Licensing may be advantageous for start-ups that lack the financial resources or infrastructure necessary to independently manufacture or sell a product but wish to retain an economic benefit from the innovation. Licensing can also be beneficial in international markets, as it enables businesses to leverage the expertise of local distributors.

Case of Patent Infringement

Patent protection safeguards innovation against theft. Once a patent is granted, the patentee acquires the exclusive right to sue for infringement if the invention is used without the prior permission of the patent holder.
Read more
Enquire Now
Law governing Patent protection in UAE
Federal Law governs patent protection in the UAE No. 17 of 2002 (as modified by Federal Law No. 31 of 2006).
What is Patent Monitoring?
Patent monitoring is a critical tool for businesses to maintain an accurate overview of their competitors' intellectual property rights. The Patent watch is a service provided by our expert team in the UAE that enables the monitoring of inventions filed by third parties having similar technological characteristics as the invention belongs to you.
We advise various steps to be taken to combat and prevent patent infringement which may take place in future. When you have a patent, you must stay informed about the patents that your competitors are pursuing. As a result, you will have the opportunity to challenge any patent you believe should not be issued. Patent monitoring is widely regarded as one of the best business practices as it assists in mitigating risk and enables you to maximize your resources effectively. A patent watch is a process of tracking and monitoring newly published intellectual property information regularly. It is a critical service for entrepreneurs, financiers, investors, and inventors in every industry sector.
Law governing Patent in the UAE
The rights granted by a Patent include the power to prevent or stop competitors from making products that infringe on the Patent. Therefore, the HHS Lawyers has developed and implemented a monitoring program to cover competing consequences of competitors.
Who may apply for the Patent Monitoring service?
For business owners who want to ensure that their assets retain their value and protection, keeping an eye on patents and utility models is essential. It is especially true if the inventions are highly significant to their industry.
What are the benefits of Patent Monitoring?
Monitoring the patent activities of competitors has many benefits, such as the following:
It may enable you to identify and monitor potential competitors and the associated risk of infringing their patents early in the development process of your company's new or improved product.
 Patent monitoring search enables you to keep pace with developments in a particular field of interest and, more importantly, to see the current position of potential competitors in the field of invention.
It is beneficial for identifying potential patent infringement risks that may impact your future commercial activities at an early stage.
You can locate and track the patent applications of others, which you may wish to oppose if their claims are similar to yours.
Read more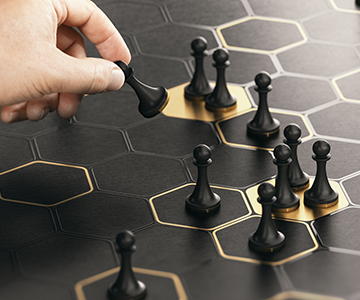 Types of Patent Watch services:
Patent monitoring services can be classified as technology-based or competitor-based. Patent monitoring services can be customized to meet your specific requirements:
Technical Patent Monitoring:Patent Monitoring services are provided to keep our clients informed of new developments in their chosen field of technology that may open up new business opportunities. Patent monitoring services help our clients to monitor and track newly granted patents, published patent applications, and new inventions in their field of interest. Our clients benefit from our patent watch services, which keep them informed about patent prosecution's legal status and progress for published patent applications in their field of interest.
Competitor Patent MonitoringThe Patent monitor services can also assist clients in monitoring and notifying them of newly issued patents or published patent applications relating to competitors or their inventors. Additionally, the Patent watch is focused on determining the status and progress of competitors' published patent applications. The purpose of the competitor patent monitor is to identify competitors' expired or rejected patents that can be used without committing patent infringement or mitigating legal risk.
Infringement watch serviceUnder this watch services, we notify you about the attempt taken by third parties regarding the registration of Patent (s) that have identical or similar technical characteristics to your registered inventions. It can help us to initiate an opposition filing against the publication of a new application.
Read more
Why choose HHS Lawyers and Legal Consultants
Maintaining the market value of your Patent requires continuous monitoring to eliminate the possibility of identical or similar patents being filed. This service is advantageous in avoiding monetary loss because it assists in preventing unlawful acts that could result in a violation of your Patent's exclusive rights.
At HHS Lawyers and Legal Consultants, we tailor our Patent watch search reports to our client's specific needs and provide cost-effective and high-quality patent watches and services. It helps keep our clients informed of recent developments and innovations in a specific technical area of interest. Additionally, our Intellectual Property Experts can access the service, submit the necessary documents to the appropriate authorities, such as Dubai Customs, and assist the customer in exercising his exclusive rights against counterfeit products in the UAE.