Lawyers in Dubai, need Legal Services from top Law firms in Dubai?
We provide high-quality legal services including Litigation, Advisory, Marriage, International tax disputes, Private notary,
Legal drafting & consulting, Arbitration & Intellectual Property protection in UAE
Consult with our Dubai Lawyers 
With over 15+ years of experience, we'll ensure you always get the best service.
Advocates & Legal Consultants in Dubai from Best Law Firms in Dubai
Here at HHS Lawyers, our legal advocates in Dubai represent clients across several different areas of law, including criminal, commercial, employment, family, insurance claim, medical malpractice litigations, arbitration, and alternative dispute resolution.
Whether you would like to settle something with your real estate issues or you simply need immigration legal advocates in Dubai, we are here to provide the right services. We are one of the best law firms in UAE and in all of the Emirates in the UAE, giving us an edge among fly-by-night firms.
Excellent Client Care from the Top Law Firms in Dubai
Having seasoned lawyers in Abu Dhabi, Dubai, Sharjah, and the rest of the UAE, we can ensure that language will not be much of a barrier nor our accessibility to you. For our attention to be always focused on achieving the best possible results for our clients, we make sure that the legal consultants in Abu Dhabi or anywhere in UAE who'll represent your legal situation indeed have legal experience in their hands to provide expert assistance and guidance.
We have first-class procedures, communications, and response systems developed and made especially for our clients to ensure that everybody receives high-level advice and effective solutions whenever they're needed! Call us now
HHS Lawyers has a team that is composed of lawyers in Sharjah and across UAE who are well-versed with the local and international rules and regulations. Our comprehensive legal solutions stretch to different scopes, making sure that the clients' needs, although different, will be met. We have lawyers in Dubai and all other Emirates who are educated, dedicated, and knowledgeable - they can represent clients with confidence in the knowledge they hold.
As we take pride in being one of the best law firms in Abu Dhabi and all of UAE, we commit to assisting you regardless of how complicated your legal case might be. Even if you are not familiar with relevant legislation, our lawyer in Dubai or wherever you are in UAE would definitely be more than willing to step forward and help you grasp the idea of your situation and the corresponding provisions that it falls into.
With our team, you can be more confident in obtaining what you need or facing your case at hand. Call us!
Read more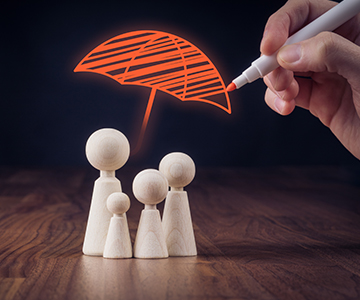 Why Do Thousands Choose to Hire HHS Lawyer in Dubai?
There are lots of factors that you need to consider as you choose a lawyer in Dubai, Sharjah, or Abu Dhabi. One of the main reasons why thousands of individuals and businesses across the country see us as their number one choice are as follows:
Dubai Lawyers Highest Standard of Service
Being one of the most reputable law firms in UAE, we make sure we do business by putting great focus on providing value to every single one of our clients and the best legal services in the country. We always put the needs of our clients first and this has resulted in the law firm being recognized as the standard in law practice. There are only but a few law firms and Dubai lawyers that are able to demonstrate excellence in different areas such as risk management, case management, and more importantly, client care.
Three Decades of Experience
Established three decades ago, HHS Lawyer in Dubai has made its name as it has lawyers who are experts in their respective fields. We always have an attorney in Dubai or anywhere in UAE that specializes in your area of concern in order for you to get only the best legal solutions and your desired result.
Highly Regarded in the Industry and By Clients
We're fortunate to receive worldwide and local recognition in our law practice, as well as great recommendations from our clients, most especially for our business lawyers. The reason for this is because we place great emphasis and priority on the importance of teamwork. Our flexible legal consultants in Dubai also work with every single client of ours with the same exact level of drive, attention to detail, and passion.
Latest Blog Posts
If you have been involved in an accident or suffered a personal injury in Dubai, you may be entitled to...
Divorce brings about rights and responsibilities for both parties under the marital contract, which the spouses often contest. In line...