Transport & Logistics Lawyers in Dubai
Logistics is the management of the flow of goods between one place to another in order to meet the requirements of customers and corporations. It includes transportation, warehousing, inventory management, distribution, information management and so on. With this includes the search for distributors and suppliers.
Companies usually outsource this area of the business but some companies have their own logistics management when they have enough resources or it's deemed as cost-effective for their part.
Dubai is ranked among the Top 10 global players in terms of leading centers for port and logistics services.
Enquire Now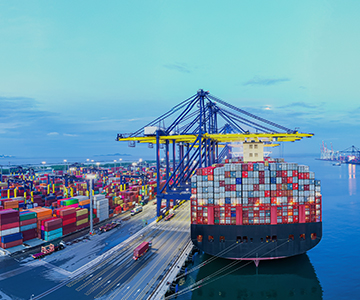 Services Under Logistics
1. Freight Services
This kind of service is sought by clients who are transporting huge items. This is usually from the oil and gas, chemical, machinery etc. industries. The involved mode of transport is usually through land, air, or sea—either by truck, cargo planes or cargo ships items are transported as arranged by freight companies. This kind of service usually costs a lot.
2. Courier Services
Courier services like DHL, FedEx and UPS are usually used by people or companies that are sending small-scaled items in parcels and small boxes. These are usually time-sensitive or urgent orders, requiring this kind of service to have speedy delivery without causing damage to the products.
3. Warehousing Services
There are also services included in logistics called warehousing services. This is when the items that are to be shipped needs a place to be stored in and a system that can track your inventory until it is received by your clients.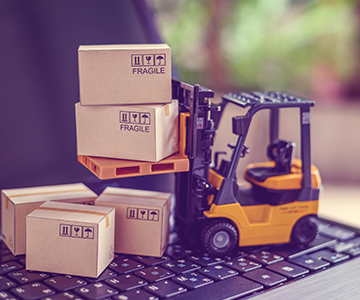 Types of Logistics
Procurement Logistics
This is about doing market research, looking for potential clients, placing bids, negotiating with them about prices, ensuring that the items are correct along with their quantities and making sure that they are shipped and delivered.
Distribution Logistics
This evolves around the main tasks of processing orders, having the items be stored in a warehouse if needed and transporting it to the desired place of the client.
Green Logistics
The basic purpose of this type of logistics is to focus on the environment's welfare by minimizing any negative impact that logistic activities may have on the environment and ecology. The above-mentioned activities may refer to the use of vehicles, packaging and any products that are needed to maintain warehouses and transportation modes.
Digital logistics
This is focused more on the systems and applications that run the logistics information. These ensure that collaboration and optimization are available. This helps in having the logistics be more productive and efficient in the sense that everything is seen through the use of those applications.
Transportation Lawyers in Dubai
HHS Lawyers & Legal Consultants have been offering transport & logistics legal services in UAE for more than 10 years in the field. We are experienced on solving the legal problems of transportation companies and logistics providers and their customers.
We are capable of dealing with any problems that arise in the logistics industry. As we use our extensive experience, we still believe that any disputes or issues that may arise between the logistics company and the clients can be settled in an amicable way, ensuring that both parties are heard.
Our transportation lawyers have gained wide experience as well as international recognition for their in-depth knowledge and broad experience in serving the changing and dynamic field of transportation and business logistics. Our clients include carriers, shippers, freight forwarders, brokers and logistics companies.
Starting out with a lawyer by your side to be sure about any legal matters that are too intricate for you to grasp is an advisable thing to do. It is never a mistake to be sure of your legal standing in the UAE to ensure good relationships with your clients. With this, we can lend help to you in a number of ways with regard to this industry.
Our services include but not limited to:
Representing carriers & shippers in disputes involving transportation law
Prepare & review transportation contracts, logistics agreements, equipment leases, independent
contract agreements, shipping documents, rate & tariffs interchange agreements
Defend clients in regulatory enforcement action
Handle defense of workers compensation claims for transportation companies
Logistics and supply chain management
Aviation and aerospace
Investigate transportation accident on an expedited basis & prepare for defense or resolution of claim
Aircraft damage claims
Personal injury claims
Development of personal plans reflecting unique circumstances of the transportation & logistics industries
Shipping and corporate insurance
Mergers and acquisition
Drafting policies & regulation in connection with transportation & logistics industry
Represent carriers in the buying, selling or leasing of terminal facilities including any related environmental issues
Advising national, regional and local carriers
Advise clients on transportation related legislation and tracking pending transportation legislation
Representation of international airport authority in construction matters
Represent clients regarding international shipping matters
Arbitration and mediation