In the United Arab Emirates, a business looking for a corporate bankruptcy or business bankruptcy lawyer has a lot of law firms to choose from. When searching for bankruptcy lawyers in Dubai to trust with the case of your business, it's best to select a law firm with compassion, skills, and experience for efficient and effective bankruptcy solutions. Here at HHS Lawyers, we have successfully helped tens of thousands of debt-ridden businesses have high levels of legal insight, particularly in getting through bankruptcy in UAE.
The many advantages to working with us as your personal bankruptcy lawyer include:
In-depth experience
As one of our major specialties is bankruptcy in UAE, we're able to provide clients highly efficient services. Our attorneys all stay on top of the latest developments regarding the local legislation in order to utilize bankruptcy and insolvency laws to our clients' advantage. You'll feel confident and at peace knowing you have the rare advantage of having the best bankruptcy lawyer working for you.
A different approach
The firm is known for delivering legal services both efficiently and effectively as we do things a bit different. We are dedicated in excelling technically for a smooth liquidation or insolvency experience, responding actively and a lot sooner than what you as a client might expect, giving our clients the options they thought they don't have, and unraveling complex issues and making them very easy for a business undergoing bankruptcy and insolvency to understand.
Specialists
Our team of seasoned lawyers and legal consultants in UAE specialize in corporate laws, insolvency, and liquidation in UAE. With over three decades of experience in the industry, there is absolutely no scenario or situation wherein we won't be able to provide the best possible solutions and advice for businesses.
Never complacent
We are always in the constant lookout for methods in enhancing and improving the services we offer. Our clients are invited to give feedback, and we invest in the newest systems and technology with the sole purpose of delivering even more valuable and better services for our clients.
Lawyers you can trust
Our experts develop a bond of confidence and trust with clients. Clients have faith in us in properly handing their bankruptcy filing and implementing agreed action plans with professionalism and efficiency.
A business in UAE becomes insolvent when it's no longer able to settle its debts when they're due. Two options of insolvent businesses are formal restructuring or chapter 11 and company liquidation or chapter 7.
Enquire Now
Formal Restructuring Option for Insolvent Business in UAE
Formal restructuring or Chapter 11 bankruptcy is an incredibly effective and useful tool for businesses, most especially with the current economic downturn. It allows a business to have a breathing room in making operational and financial changes. With our firm as your chapter 11 bankruptcy lawyer in UAE, your company gets to emerge as more nimble, stronger, and leaner. For years, we've helped bankrupt companies execute restructuring plans even within tight timeframes.
We help our clients go through easily and smoothly for formal restructuring. This includes the following:
Stabilizing the insolvent business with an agreement to a standstill
Helping prepare for the restructuring through the implementation of due diligence, thorough review of the business plan, and getting a company valuation
Finalizing and conducting the agreement of restructuring of the company (the form will depend on the kind of restructuring to be adopted)
As your business bankruptcy attorney in UAE, we'll utilize one or more techniques for formal company restructuring. This can include refinancing with new lenders, debt rescheduling, new equity or money injection, and sale or break up of a non-core asset.

Read more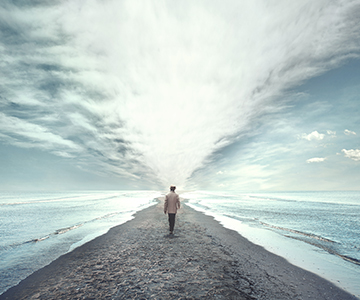 Company Liquidation Option for Insolvent Business in UAE
As for chapter 7 bankruptcy or company liquidation, it is when a company closes or cancels its operations in UAE. The activity results to the ending of the existence or winding up of a company. A Chapter 7 bankruptcy attorney has to be appointed by an insolvent business through the passing of a resolution for company dissolution.
There are businesses that resort to typing 'fast and cheap chapter 7 bankruptcy attorney near me' on their browser as their plan for liquidating a company. However, this is not a good idea as you'd need experienced and reputable legal professionals to help you secure the necessary clearances and file the paperwork from regulatory authorities. If you terminate your business in UAE, you'd also want the best possible chances in recouping your investment and settling the liabilities of the company from the resale of company assets.
Take note: each bankruptcy case in UAE is different. Let us help you formulate and enforce the steps to liquidate or restructure your business in accordance to your specific situation and requirements. Call us today!