Employment Lawyers in Dubai
Labor & Employment Lawyers in UAE
This is also called employment law, but in the United Arab Emirates (UAE), people usually refer to it as labour law. This is all about the relationship of the employers to their employees.
In every country, there is a different set of laws or rules that govern this area. There are standards that should be followed by businesses when they decide to employ people in their companies. There are conditions on how, when and where these employees should do their job.
Labour law or employment law governs and organizes the relation between the employer and the employee setting out the rights and duties of the parties to an employment contract. Labour law rules are primarily developed to keep workers safe and ensure they are treated fairly while serving employers' interests as well.
Once an employer hires an employee, there is a contract between an employer and employee based on the law of contract. Only some terms of the contract of employment are required by law to be in writing. A written contract creates certainty and clarifies expectations if you have the terms and conditions of the employment set forth in a written agreement. Having a written contract of employment avoids potential confusion and disagreement about what terms and conditions of employment were agreed. Providing your employees with a written contract of employment also deter the employee from making inappropriate claims.
Read more
Types of Contracts in Labour
There are two types of contracts that can bind two parties (employee-employer contract) and different stipulations in the labour law apply to different situations that these parties involve themselves into.
The way that labour lawyers in Dubai can help you will be based on the laws and the decision of the courts as well depend solely on the stipulations that are stated and laid out in the Dubai employment law or UAE Labour Law.
1. Unlimited Contract
Just like the limited contract, the commencement is stated on this but not the completion date. There can be different reasons that this open contract can be terminated under the UAE Labour Law, like a mutual agreement between parties to terminate a contract with a 30-day notice of termination given. An extension of this notice of termination exceeding 30 days can happen with different conditions.
2. Limited Contract
As what its name suggests, it is a fixed-term contract that usually lasts for two or three years, depending on the jurisdiction or authority. The commencement and completion date of the contract is usually connected to the person's UAE residency visa's duration as well. When this contract reaches its completion date, it's usually automatically terminated unless it's renewed by both parties on an earlier date.
When the contract is terminated, the employer shall give a compensation to the employee if the reason for termination does not belong to Article 120. If it's the employee who terminates the contract, he will pay a certain compensation to the employer if the reason for termination does not fall in Article 121.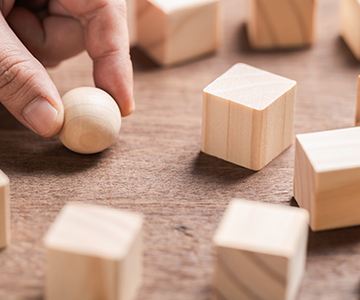 Labour Lawyers in Dubai, UAE
HHS Lawyers & Legal Consultants is composed of a team of best labour lawyer in Dubai, having labour lawyers in Abu Dhabi as well as the other Emirates. We offer wide varieties of services, like UAE labour law legal advice, in order to make you a respectful and responsible employer. It is essential for us that employers are aware of what the laws regarding employment are and how to best comply with them. That is why as UAE labour law consultants, we ensure that you are well informed with regard to everything about this and provide you with labour law advice in Dubai.
We are one of the leading labour law firms in Dubai for more than 10 years now. Our expert lawyers with a thorough understanding of the local legal system and practices would provide you with an excellent service upholding universal standards. Unmatched quality of our service would relieve you from any type of burdens or embarrassment accrediting you as a good corporate citizen.
Labour Lawyers in UAE Services include but not limited to the following:
Drafting employment contract
Providing the legal assistant in hiring process
Employment handbooks
Disciplinary procedures
Litigation advisory
Corporate support
Advising employees on their employment rights
Representing company & employee before MoL