Marriage Lawyers In Dubai
Marriage is a legal contract between a man and a woman, aimed at safeguarding the rights of the couple and their children. The rules and procedures for marrying may differ depending upon the religion and nationality of parties.
Our marriage lawyers in Dubai can explain to both nationals and foreigners all the legal aspects related to marriages in UAE
There are different procedures of marriages for court depends upon the nationality and religion followed by the parties, some of them are mentioned below
Marriage between non-Muslims in Dubai:
Foreigners living in Dubai can get married by following the laws of their respective countries. To understand the legalities, they have to seek the help of a marriage lawyer for initiating the marriage process without any legal hurdles.
Marriage for Muslims:
In cases of marriage conducted for -Muslims will be governed by Islamic law. A legal representative of a bride along with two witnesses has to be present on the court marriage date.
Interfaith marriages:
UAE has its own laws for conducting marriage depending upon the religion and nationality in UAE. People with different religions may face some challenges. If a person wants to conduct Interfaith marriages then it has to be conducted by following proper legal procedures.
For more information about the marriages in UAE, you may solicit support from our lawyers. Our team will be able to assist you during marriage procedures and can help you organize your legal documents needed for initiating the marriage ceremony.
Read more
Marriage in UAE for Expats and Nationals
Laws governing marriage procedures are regulated by this Islamic legal system. Foreigners and nationals need to fulfill few conditions in order to Marry in UAE some of them are mentioned below
Obtaining a pre medical certificate from relevant healthy authority before initiating marriage procedures.
The parties initiating marriage procedures should have a valid permit stay in the country.
The marriage of two persons of same gender is prohibited in UAE.
A marriage needs to be legally registered in order to be considered.
In case of person under 18 years of age an approval from competent authority is needed.
Enquire Now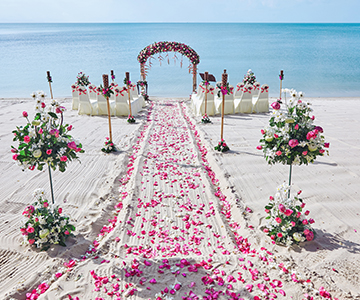 Marriage Attorneys United Arab Emirates
When a couple decides to get married, there are legal requirements for non-Muslim and Muslim expatriates and nationals of the country. There are usually a general set of documents required for conducting marriage in UAE Some of them are
Original and photocopies of the passports of the couple
Birth certificates of the couples to be married
Original and photocopies of the passports of the witnesses
Medical fitness certificate and a blood test was taken at the Ministry of Health
Former marriage certificates and final divorce papers if one or both of the parties are divorcees
Previous Spouse's death certificate if one or both of the parties are widows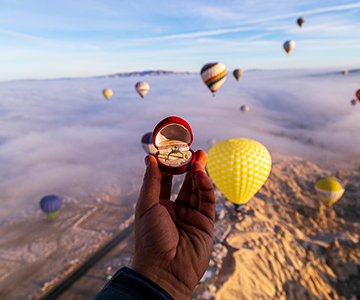 How much does it cost to get married in UAE? 
The cost of getting married may vary depending upon the place and procedures of getting married. You can contact our expert and find out more about the legal requirements and cost involved for initiating marriage procedures in UAE.
Dubai Marriage Lawyers: HHS Marriage Lawyers and Legal Consultants
HHS Lawyers and Legal Consultants offers marriage counseling services for Muslims and non-Muslims, we can also provide quality services to deal with marriage procedures in UAE
A family law attorney can deal with the processing of the required documents that should be presented for initiating the marriage procedures.
We can also conduct a marriage counseling with you as it is one of our specialties. We can guarantee a quality service as we have more than 10 years of experience in our sleeves. Our lawyers are even keen to provide marriage advice if needed.
We aim for a smooth processing of marriage requirements for couples for them to start the next chapter of their lives without any hassle.