Intellectual property (IP) refers to mental creations. Creations of the mind include new product ideas, innovative ways of doing things, visually appealing designs, distinctive business signs, and artistic creations such as music, songs, paintings, and sculptures. Such creations have been recognized by law as property that the creator may own if specific legal requirements are met. Using the intellectual property system, entrepreneurs can have complete control over their innovations. Companies can strengthen their market presence by establishing a distinctive identity protected against violators and imitators.
Law applicable to Intellectual Property in UAE
In the UAE, the following laws govern the protection of intellectual property rights:
Federal Law No. 37 of 1992 on Trademarks.
Federal Law No. 7 of 2002 on Copyrights and Related Rights.
Federal Law No. 17 of 2002 on Regulation and Protection of Industrial Property of Patents, Industrial Drawings and Designs.
Types of Intellectual Property
Intellectual property rights and safeguards are divided into five categories. It is critical to ensure that your property is adequately protected; hence it is essential to consult a lawyer. The following are the five types of intellectual property protections:
A patent is an exclusive right granted by the government to an inventor for an invention that is novel, inventive, and capable of industrial application. It entitles the owner to exclude or prevent others from manufacturing, using, offering for sale, selling, or importing a product or process based on the patented invention. It is valid for a limited period, generally up to a maximum of twenty years from the filing date, provided the patent owner pays the required fees on time. A patent application must contain a detailed, accurate, and comprehensive written description of the invention in exchange for the grant of a patent right.
Copyright law offers legal protection for literary, artistic, dramatic or any creation to authors, computer programmers, website designers and other creators, typically known as "works." The law grants legal protection to their artists. A wide range of original works, including books, periodicals, journals, music, paintings, photos, sculptures, architecture, films, computer programs, video games and the original databases, can be protected under copyright law. It merely protects the expression of a concept. However, it does not cover the idea or notion behind it. In the UAE, Copyright is extended for the author's lifetime plus 50 years after death.
A trademark can be anything that can distinguish goods or services (words, names, letters, digits, drawings, photographs, shapes, colours, labels, or any combination of these). A trademark's legal protection is obtained through registration. The first step in getting a trademark registration is to apply to the Ministry of Economy. It reviews trademark applications in conformity with local legislation and either grant or denies trademark registrations. In the UAE, registered trademarks are protected for ten years. Registration can also be renewed indefinitely (typically for ten years in a row) as long as renewal payments are paid on time before the registration expires.
Industrial design is a term that refers to a product's ornamental or aesthetic qualities. Certain conditions must be met for a product to qualify as an industrial design. Protection does not extend to a product's technical or functional features. Industrial design protection varies by country but typically lasts at least ten years. Industrial designs are governed in the UAE by Chapter 3 of UAE Federal Law No. 17 of 2002 ("UAE Patents and Design Law"). It includes "any innovative three-dimensional shape or innovative creation of lines or colour to be applied on product that can be used in industry."
Any commercially important information to a business and is kept secret is referred to as a trade secret. Intellectual property (IP) rights protect trade secrets. The information must be treated as a secret, and reasonable precautions must be taken to ensure it remains confidential—for example, Secret recipe, Secret Business method etc.
Read more
Enquire Now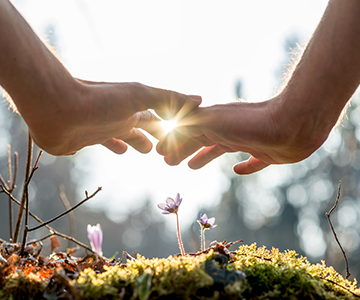 Importance of Intellectual Property in Business
Working knowledge of intellectual property (IP) can assist your business in increasing its competitiveness and managing IP-related risks. IP plays a critical role in helping you in the following ways:
Any commercially important information to a business and is kept secret is referred to as a trade secret. Intellectual property (IP) rights protect trade secrets. The information must be treated as a secret, and reasonable precautions must be taken to ensure it remains confidential—for example, Secret recipe, Secret Business method etc.
Protecting your intellectual property offers you an
The exclusive property right can enable your company to do more than it would otherwise or even let you start a new company.
Adopting effective intellectual property protection measures can assist a business is growing rapidly and establishing goodwill in the market. For instance, a patent is used to protect an innovative product, while a trademark is helpful to promote such a product in the market. If such a product has a distinctive design, it is eligible for design protection.
IP protection can assist you in increasing your revenue. It converts your concept into a tangible asset that is assignable, transferable, and licensable.
Your protected intellectual property can be used to attract investors, resulting in a high rate of return.
Registering your intellectual property can deter competitors from using your protected IP, thereby reducing the risks of marketing your product, such as infringement.
Ways to Protect Intellectual Property
If you suspect that your intellectual property has been violated, it is always prudent to seek IP expert advice. Various tools are available for enforcing your intellectual property rights, and the specific procedures and rights vary by country. The subsequent steps will vary according to whether the infringement was intentional or unintentional.
Letters of cease-and-desist
Generally, the first step in prosecuting someone who has infringed your intellectual property is to send a "cease and desist letter" to the alleged infringer. The letter informs the other party that there may be a conflict between your intellectual property rights and business activities and invites them to discuss a possible resolution. This procedure is frequently effective when infringement occurs unintentionally, as the infringer will usually cease their activities or agree to negotiate a licensing agreement.
Civil Court Proceedings
Where IP infringements continue, you may seek law enforcement assistance and initiate judicial proceedings. UAE IP Laws guarantee a variety of remedies available to protect your intellectual property. As a temporary measure, a court may order the preservation of evidence of the alleged IP infringement. Once a violation is established, a court can order the infringer to cease the infringement and compensate you for any damages sustained. Additionally, infringing goods may be seized and disposed of outside of commercial channels.
Criminal Court Proceedings
An IP infringement constitutes a criminal offence committed willfully on a commercial scale, such as trademark counterfeiting or copyright piracy. The owner can seek the advice of an IP expert before proceeding with criminal action in a court of law.
Out of court settlement -Arbitration and Mediation
In an arbitration proceeding, all parties agree to submit their disagreements to one or more arbitrators, who then pass a binding decision. Whereas, in mediation, a neutral third party, the mediator, assists the parties in reaching a mutually acceptable resolution during a mediation procedure. Any settlement is reflected in a legally binding contract.
Why choose HHS Lawyers and Legal Consultants
HHS Lawyers and Legal Consultants provides IP enforcement services to our valued clients. Our intellectual property attorney has extensive experience prosecuting intellectual property infringement lawsuits. Our trademark representatives are knowledgeable and experienced and can facilitate you with the following:
Pursuing an action for intellectual property infringement in advance of the lawsuit by drafting cease and desist letters or legal notices.
Any concerns about the validity or infringement of third-party intellectual property.
Resolving your disagreement with the other party amicably and without resorting to litigation.
To learn more about IP Rights, contact us today.
Our Intellectual property legal services include but not limited to:
Trademark registration
Copyright protection
Patent and industrial design registration
Website infringement
Advising on intellectual property laws
Data privacy
Protect trade secret
Legislative assistance
Advise on flexibility under the TRIPS agreement
IP services
Non-Disclosure Agreement (NDA)
License agreement
Provisional patent application
Cease and desist letter
Confidentiality agreement
End-user license agreement
IP audits and due diligence
Litigation