Legal Drafting
Legal drafting is handled by Legal Drafters or lawyers as they are knowledgeable about the legal matters that should be written a law-related document. It is basically a creator of texts that are legally binding.
Drafting Legal Documents
For lawyers to be effective in drafting legal documents, they usually study what the courts, attorneys, etc. use as a language when drafting legal documents. They immersed themselves in legal dictionaries to ensure they enrich their vocabulary with the words that they need in getting their message across in a formal manner.
Lawyers also seek the help of manuals and books as guides for drafting legal documents. It gives them the ideas on how to best prepare and compose law-related documents.
What are the documents that Legally Drafted by Legal Drafters?
There are a lot of documents that can be legally drafted by lawyers. And there are a number of legal drafting services in Dubai. That can provide the right people and service to you when it comes to ensuring that your documents are free of errors.
Will and Testament
Memorandum of Association
Article of Association
Power of Attorney
More...
Will and Testament
One of the documents that can be drafted by lawyers is a will or testament. It is a legal document that is made by a person, expressing what he wants to happen in the event that he becomes terminally ill or when he dies. There are beneficiaries included when drafting a will or writing a will. Also, a person names an executor (whether a family member, friend, etc.) who will execute the mentioned legal document when the time comes.
This is one of the common things that lawyers do, drafting wills and trust agreements. Because it's regularly sought by people, there are a lot of will drafting services in the country. The government and even law firms have recently encouraged people to be knowledgeable with regard to will in Dubai and seek help from will writing services to ensure that they are guided in will preparation if they plan to have one.
Memorandum of Association
Another thing that lawyers do is drafting Memorandum of Association (MOA). This document is needed in a limited liability company (LLC)'s formation and process of registration. This legal document defines the relationship between an LLC and its shareholders. It shows the name of the company, names of the shareholders, address of the company, and the share distribution.
Article of Association
Outsource legal drafting is often done by investors who are looking to have this legal document done, which is the articles of association. Companies have regulations for their operations, and they are all specified and stated in an article of association. Aside from that, tasks are also laid out on an article of association with regard to how they're going to deal with things, such as appointing directors, issuing of stock shares, handling financial records, paying dividends, etc.
Power of Attorney
Drafting of power of attorney has commonly known anywhere in the world because of the number of people who usually use it. It is a legal document that gives another person (agent) the power to act on behalf of another person (principal, usually the one who makes the POA). Depending on what is stated on a POA, an agent can do a wide spectrum of things, such as making major decisions on a principal's finances, property, etc.
More often than not, POA is used by people when they can't be physically around to do certain things, if they are ill, or have a disability that hinders them from doing so.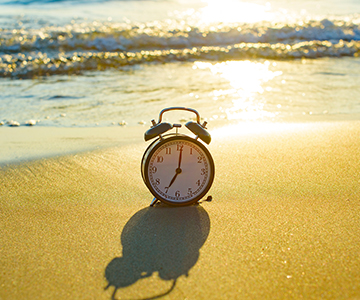 Legal Drafting Services In UAE
HHS Lawyers & Legal Consultants provides legal document drafting service and analysis and documentation services for clients. We know that this is an essential part of the daily work of a lawyer. Whether you are seeking a profundity legal analysis, legal articles, legal research, or draft of memoranda, we can offer a quality service for you.
We have experts who are well qualified to handle any type of legal drafting, such as wills in UAE. They are skillful on how to get the job done within a short span of time.
We offer a full spectrum of drafting services for all legal documents and instruments.
Our Legal Drafting services include but not limited to:
Drafting merger & acquisition agreements
Drafting shareholders agreements
Drafting structuring agreements
Drafting insurance instruments
Drafting loan contracts
Drafting contracts of real estate rights
Drafting waiver agreements
Drafting concession agreements
Drafting legal opinions
Proofreading of legal documents
Drafting stipulations and motions
Drafting handbooks, policies and procedures
Contractor-sub-contractor agreements
Drafting logistics and service agreements
Influencer Management Agreement