Drafting Power of Attorney or Authorization Letter
With a power of attorney (POA) or authorization letter, an authorized person (agent) is given authorization in handling the personal business and decision-making of the principal (person creating the legal document). A POA is often used when a person would be unable to manage his own affairs. There are several different kinds of POAs and the ideal to create will depend on the situation, as well as the kind of decisions that are permitted with the legal document.
At HHS Lawyers, our legal drafting team knows that there's a number of considerations that have to be taken into account with authority letter or power of attorney drafting. For instance, conditions have to be set that allow the agent to start acting on behalf of the principal, as well as the limitations with regards to the authority of the agent.
Our lawyers and legal consultants in Dubai always advise clients to give thought in who will assume the task of the agent in case the first choice is unwilling or unable to fulfill the designed duties. Our legal drafting team also allows clients to assign different types of powers to agents, which could be any of the following:
General
The broadest kind available, a general POA is created to grant an agent the ability in making all decisions for the principal. It is best used in a situation wherein there is a need for someone else to handle affairs when traveling or becoming incapacitated. A general POA will manage personal or financial affairs or protect the interests of the principal when he or she is unable.
Limited
A POA is limited if it doesn't grant general powers to an agent. Also called as a special POA, the legal document can limit to one type of decision like granting a real estate firm the right in selling your home, or include several specific powers indicated in the agreement. A limited POA can also limit the duration to which an agent is able to make decisions on behalf of the principal. As a principal, the decision-making abilities of the authorized person can be as little or as much as you wish.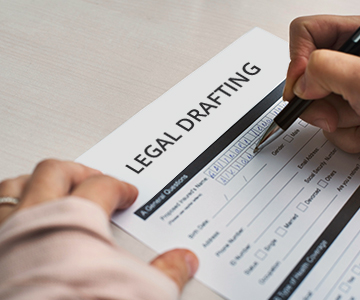 Beyond general and limited POAs, our legal drafting team can also differentiate a POA based on whether or not an agent can continue in acting on behalf of the principal after losing mental capacity.
Durable
A POA that's durable allows an agent to continue in providing representation if the principal becomes incapacitated or unable to make choices. A durable POA cannot be revoked while the principal is incapacitated.
Non-durable
This kind of agreement looses it rights as soon s when the principal losses its capacity. For instance, when a real estate firm is given rights in selling a house using a non-durable POA, the firm will perform the task and find a buyer for the house. But, if the principal gets involved in an accident and becomes comatose, then the ability of the agent in selling house is terminated.
A POA states the kinds of decisions that an agent is permitted to carry out for the principal. With our help, you will have the discretion in determining the powers that are granted, but POAs typically fall into the following categories:
Personal - a power of attorney for personal purposes can give an agent ability to manage all or specific personal affairs of the principal. For example, the POA gives the agent the right in using the money that's in a checking account. Apart from banking transactions, a POA can also be for healthcare, childcare, leasing, real estate, car, and loans.
Commercial - a POA can also be used in giving an agent the right in making business or commercial decisions. This includes anything related to leasing, banking transactions, labor and employment, immigration, and internal processes or management. For instance, if you will be in a vacation, a commercial POA will allow your appointed agent to gain access to corporate bank accounts to continue business operations while you're away.
Read more
Enquire Now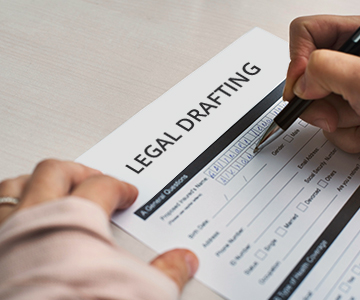 Power of Attorney Drafting in UAE
Our legal drafting knows how hard it is to think of the possibility of not being able to make your own decisions. Giving someone else power in making crucial decisions for you would most definitely be a challenging and personal process. Through our team's expertise and experience, we will help you create an authorization letter or power of attorney that is easy for you and covers your needs and requirements so you get the security that you deserve.
If you wish to learn more on the drafting of powers of attorney, contact our office today!