Certificate Attestation for UAE Employment Visa
Degree certificate attestation is mandatory for processing UAE employment visa of expatriates. The attestation process involves the original degree certificate being attested in the country where it was issued, then sent to United Arab Emirates where it will be used. The process of certificate attestation for UAE employment visa validates the degree, confirming that the degree or certificate of educational attainment is authentic.
In order to apply for a certificate attestation, there is a need to provide the following requirements:
Original degree or certificate
Passport copy of applicant (person whose name is on the certificate)
Certified copy of the degree
Visa copy of the applicant
Authorization letter (depending on certain factors)
In the UAE, degree attestation is not only for UAE employment visa as degrees also need to be attested expatriates are seeking higher education in the region or wish to process certain types of trade visas in the UAE.
At HHS Lawyers, our attestation experts have years of experience in meeting the attestation needs of foreign nationals who are now or were established in the country. Our team fo experts make sure there is little to no hassle that's -associated to our certificate attestation services in UAE. We help ensure the process of getting degree certificates, regardless of where they are issued, is completed successfully and in a timely manner.
In the country, majority of employers ask candidates to present educational certificates that have undergone attestation formalities. This is because following the hiring or selection phase, employers are required to send the certificates (attested) to the Ministry of Human Resources and Emiratisation (MOHRE) for the processing of UAE employment visa.
If you have a plan to work, reside, or study in any of the emirates of the UAE, it is recommended to complete the legalization process for your documents, most especially certificate attestation.
Read more
Enquire Now
EDUCATIONAL DOCUMENTS We Can Attest
Intermediate Certificate
10th Certificate
SSC Certificate
Metric Certificate
PDC Certificate
SSLC Certificate
NTC Certificate
ITI Certificate
Plus Two Certificate
TTC Certificate
HSE Certificate
VHSE Certificate
CBSE Certificate
PUC Certificate
BA Certificate
Nursing Diploma Certificate
Sc Certificate
Com Certificate
BBA Certificate
Sc Nursing Certificate
Ed Certificate
BCA Certificate
BE Certificate
Tech Certificate
Com Certificate
MA Certificate
Sc Nursing Certificate
Sc Certificate
MCA Certificate
Ed Certificate
MBA Certificate
ME Certificate
BDS Certificate
House Surgeon Certificate
MD Certificate
MBBS Certificate
CA Certificate
AMIE Certificate
Engineering Diploma Certificate
MS Certificate
Internship Certificate
Technicians Certificate
Course and Conduct Certificate
Computer Diploma Certificate
 Apprenticeship Certificate
Course Completion Certificate
EMBASSY / CONSULATE We Can Attest From
United Arab Emirates
Saudi
Kuwait
Qatar
Bahrain
Oman
Australia
Italy
Algeria
Angola
Egypt
China
Bangladesh
Libya
Iraq
Iran
Philippines
Nigeria
Malaysia
Yemen
Turkey
Russia
Chile
Brazil
Afghanistan
Congo
Chile
Brazil
Costa Rica
Indonesia
Ethiopia
Palestine
Jordan
Indonesia
Peru
Vietnam
Turkmenistan
Taiwan
Syria
Sudan
Belize
Tanzania
South Korea
Ukraine
Thailand
Nepal
Panama
Although it is possible to complete the attestation process for degree certificates unsupervised experts, it is harder and more time-consuming as there are a lot of steps involved. Each step also requires queuing up in a governmental department's office. To make things easier for you, seek the help of our team of experts. We can provide you with assistance in attesting your degree certificates so you can confident and tension free as you realize you're on step away from your journey in the United Arab Emirates.
Read more
Enquire Now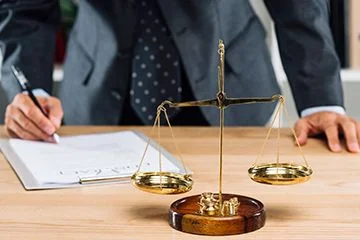 UAE attestation services for degree certificates
For over three decades, HHS Lawyers has been the leading law firm providing attestation services to clients from across the globe. We have retained experts that are adept at handling tedious paperwork of clients with busy lives and who view time as a valuable resource.
This is why provide focused and professional attestation services in UAE. Our attestation experts also strive hard in meeting every client's needs and requirements, attain full customer satisfaction.
The expertise and capabilities of our attestation teams in Dubai, Sharjah, and in all corners of the globe are the demonstration of the trust and unity between our network of experts. If you wish to know whether we can help you with your specific requirements, don't hesitate to contact us today. Initial consultations are free TODAY!
Read more
Is your company able to attest all degrees from any foreign country?
We are able to process the attestation of certificates from majority of countries across the globe. Before you send us your certificates for attestation in UAE, we suggest you consult with our experts so we can review your documents and assess their viability for being processed.
Will attestation of certificates of educational attainment help me secure a job?
Attestation process is for verification of authenticity of a document. The process won't help during the interview and selection process. Instead, it is a requirement of most employers in UAE and of the ministry for processing visa to work and reside in UAE.
Enquire Now