Death Certificate Attestation
Death certificates are essential records that provide entitlement to an estate claim, as well as probate inquiries. They're also highly useful during requests for genealogical research. Attestation for death certificates is the act in witnessing the certificates by qualified doctors with their signatures and official seals.
A death certificate comprises of crucial details relate-d to the death of an individual, such as how and when it happened. Other information a death certificate has includes name of the deceased, date of death, date of birth, verification sign by doctor confirming death, and more. A death certificate attestation also confirms that a certificate has been issued and signed by those whose signatures and information on the document. Death certificate attestation is often obtained by relatives and family members of a deceased person.
The process of death attestation is quite demanding, which is why HHS Lawyers provides assistance and guidance. Our team of experts will implement the process by first having the document attested by the Home Department in order to provide the certificate's actuality. After which, the certificate will undergo embassy attestation from its destination country. The embassy, in this case, UAE embassy, has to be the one that is situated in the certificate's issuing country.
The steps involved can vary, depending on the purpose of the attestation and where the death certificate was issued. Take note: it is not advised to have a death certificate attested if it was forged as the authorities can take legal action to those who are trying to commit fraud.
Read more
Enquire Now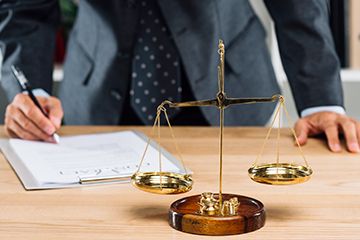 Documents that are required for attestation of a death certificate:
Original death certificate
Passport copy of family member or relative
The death certificate attestation service of HHS Lawyers offers reliable and credible assistance. With over three decades of experience in the field, the firm has acquired a team of experts that can provide you with confidence that your documents are going to be attested by relevant departments and ministries successfully.
Some of the main reasons why death certificates are attested are as follows:
In order to prove that individuals that are mentioned in the death certificates are not alive and considered deceased
In order to be able to file insurance claims
For property and real estate selling purposes
Procedure for Attesting Death Certificate
Our team of experts on attesting death certificates undergo several steps to complete the process. Here is a closer look at what is involved with death certificate attestation in UAE:
Notary attestation
To have a certificate legalized and authenticated, it has to undergo notarization prior to being notarized by embassies and government authorities. Prior to the notarization conducted by a notary public, there will be a check as to the authenticity of the signatures and seals that are on the certificate. It takes one to two days for notarization of death certificates.
Home department attestation
Getting attestation from SDM or state home department is the 2nd step for death certificate attestation. Sub-Divisional Magistrate or SDM attestation is a crucial step as without getting the approval or authentication from the home department, the certificate won't be able to proceed to the other steps for attestation. Passport copy of applicant and the death certificate to be attested are the requirements, and will require two to three days to complete.
MEA Attestation
Ministry of External Affairs or relevant state authority will attest to the death certificate as well. In order to use the certificate in foreign countries such as the United Arab Emirates, the certificate has to go through MEA. Based on the seals and signatures of the authorities that are added to the death certificate, the ministry will legalize the certificate; however, it doesn't bear the responsibility of the contents of death certificates.
Passport copy and the original death certificate are what are needed for MEA attestation. It's going to take two to three days for the attestation to complete as well.
Embassy attestation
Getting attestation from the embassy of the country where the certificate was issued is the last step in the attestation of a death certificate. Only following the attestation of all the departments mentioned earlier will a certificate be able to undergo embassy attestation. Remember that it has to be conducted in the home country of a death certificate's holder.
When you entrust death certificate attestation to us, you can be sure experienced staffs are handling the process for you. We offer value-added services to our customers such as instant replies to clients, live status updates, and many more.
Estimates shared upfront don't come with any hidden charges. We complete the attestation on time and provide you with a hundred percent satisfaction. If you want to get started on the attestation process, call us or send an inquiry today! We are currently offering a free, no-obligation initial consultation so don't hesitate to reach out to us.
Enquire Now