Experience Certificate Attestation
Anyone who wants to establish a professional career in United Arab Emirates is to undergo the experience certificate attestation process. Experience certificate attestation is under the non-educational attestation process. As you may already know, experience certificates are important documents when it comes to the careers of professionals. An experience certificate that has been attested can open up a range of job opportunities for an aspirant.
An experience certificate that has been attested can provide proof of the authenticity of a professional's work experience. It is issued by a firm or organization that an employee has worked for when a contract has been completed. A certificate for experience contains crucial details such name of the designation, name of association, and work experience among others.
An experience certificate is required by most established employers in the UAE. When applying for a job, it will provide an edge, especially when it has undergone the entire attestation process. Prior to an experience certificate recognized by employers, it first has to be legalized by concerned authorities. Upon the completion of the process of experience certificate attestation, the certificate's credibility is increased and an aspiring employee becomes more eligible.
The steps for the attestation of experience certificates are as follows:
Notary public attestation
Attestation from MEA or Ministry of External Affairs
Attestation from MOFA or Ministry of Foreign Affairs
Embassy attestation
Experience certificates are to undergo the legalization process of all the government authorities mentioned above. Relevant authorities are going to add their signatures, stamps, or seals on experience certificates that they have verified. Following the verification or attestation of a certificate for experience by a ministry or government department, it is forwarded to another authoritative body until it reaches the UAE embassy that is located at the experience certificate's issuing country or state.
These days, majority of employers require experience certificate attestation in order to confirm the experience of foreign nationals that are vying for positions. The attestation of an experience certificate assist company administration in understanding an applicant's capabilities. If you are traveling outside your country or you are in UAE in order to look for a job, then it is best that you have your experience certificates attested.
The documents that are required for the attestation of experience certificates are as follows:
Original experience certificate to be attested
Passport copy of applicant
The attestation of an experience certificate will increase the chances of a professional to get hired in UAE. Although it is a requirement by employers, most aspirants are better off outsourcing the task to professionals. The reason for this is because not only is experience certificate attestation complicated and time-consuming, it is also likely for them to make mistakes and not complete the process without the guidance of experience. If you wish to find a job easily in Dubai, then seek the help of HHS Lawyers.
Read more
Enquire Now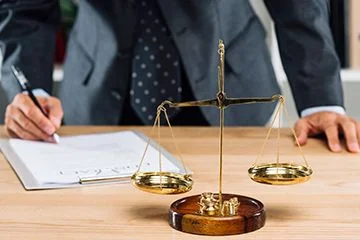 Why HHS Lawyers is Your Best Option
At HHS Lawyers, we understand completely both the urgency and importance of undergoing attestation for important certificates and documentation. This is why we employ experts that are nothing but committed in making the process easier and quicker for you. We aim in providing a timely delivery as well as convenience attestation solutions to our clients.
The team of HHS Lawyers is comprised of experts that are experienced in the field, being immersed in the process and industry for decades. We are able to handle your attestation and fulfill all the requirements of government bodies and ministries for you. Our attestation specialists can help you address your needs and provide you with answers to your concerns and inquiries.
Here at HHS Lawyers, we provide three different attestation services that are based on the urgency:
Regular attestation service for experience certificates
Express attestation service for experience certificates
Super express attestation service for experience certificates (only available for certain states and countries)
If you wish to know more about the procedure for certificate attestation that is related to work, as well as our charges, don't hesitate to give us a call. You can discuss your specific situation with our experts and they will be able to provide you with a quotation for the attestation service - free of charge.
Read more
What we offer to clients:
Cost estimation free of charge and no hidden charges for service fees
Pick up or collection and delivery services
Processing of attestation for experience certificates on time
Highly dedicated and experienced professionals that will undergo the attestation process in behalf of our clients
A quick turnaround time
Attestation services for documents that are from 80+ countries
Courier service provider that is safe and secure
Value for your money
International delivery of documents for attestation
High level of customer service
Updates on progress of the attestation process
End-to-end legalization assistance (attestation will go through all appropriate ministries)