HHS Lawyers has partnered with the Higher Education Commission (HEC) from over 80+ countries to provide a hassle-free and convenient degree attestation service to people from across the globe. Now, you will be able to have academic certificates attested without queueing to your home country's HEC.
HEC degree attestation is an important step to educational certificate attestation, which is necessary for work or employment visa processing in the United Arab Emirates. Regardless of the country of citizenship, expatriates have to attest their academic documents.
Certificates that have gone through the steps of attestation are the ones considered valid for submission to UAE authoritative bodies. At least three stamps will be applied to educational certificates.
The expert agents of HHS Lawyers are skilled when it comes to the process of degree certificate attestation. Our team will be able to guide you and implement the process for you in a professional, efficient, and effective manner.
Enquire Now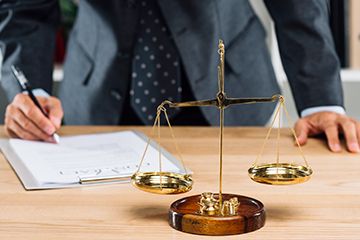 Academic degree attestation: what is it?
Academic degree or certificate attestation is the legalization of degree certificates through the official stamping from a number of departments to prove their authenticity. In order to avoid the trouble of completing the attestation process without the help of experts, clients seek our experience and experience for a timely completion.
Why is the attestation of degree certificates necessary?
As mentioned earlier, the attestation of academic certificates is necessary in order to provide them with legal value in the United Arab Emirates. Otherwise, the documents won't be considered as valid and original.
Clients that seek our help often require attestation for the following reasons:
For migration purposes
For employment in UAE
To pursue higher education as an expatriate in UAE
To process residence visas
To practice a profession e.g. nurse, physician
What is involved in the process of degree certificate certification?
Degree certificate attestation is initiated in the Higher Education Commission (HEC) in the country where the degree was issued. It is notarized in the issuing country by a notary public then forwarded to the country or state's Ministry of Foreign Affairs. Following such is the attestation or certification by the UAE embassy situated in the document's issuing country or state, then sent to the United Arab Emirates for MOFA attestation. At HHS Lawyers, we are committed towards total customer satisfaction in terms of the standard of our offered services, including on time delivery.
Our experts handle the entire process of certificate attestation including HEC degree attestation from a number of countries. Established in 1980, our reputation and experience will provide you with the peace of mind that your document legalization is being implemented by experts and done as quickly as possible.
All the stages of the attestation are necessary for proving the authenticity of degrees. An educational certificate is an academic accreditation that is utilized in expressing the understudy completed a course. Educational certificates that are issued by colleges or universities contain crucial information such as course, evaluations, year of graduation, and the name of the university among others. The legalization of a certificate is an affirmation that the archive file is trusted and certifiable.
Clients entrust the following documents to our experts for attestation:
Provisional certificates
University degrees
Nursing certificates
Diplomas
MBBS certificates
HSC certificates
SSLC certificates
Pharmacy certificates
Engineering certificates
Dentistry diplomas
MD certificates
Medical degrees
Technical certificates
Law degrees
Management certificates
BE certificates
PG certificates
All other academic degrees not mentioned in the list may be reviewed by our expert agents for the possibility of attestation in UAE.
Why Choose Us for HEC Degree Attestation
The primary reasons why clients put their faith in use for the completion of HEC degree attestation and the entire document legalization process are as follows:
Fair, reasonable pricing
In terms of pricing, we make sure our fees remain competitive. With reasonable fees and a quick turnaround time for degree attestation, our clients are fully satisfied with our services. We understand the value of money, which is why our rates reflect the value clients are able to gain from our assistance. The prices we quote are fair and transparent, and clients know exactly how much they will be paying as we don't have hidden fees.
World-class support
If there is one thing that we take pride in, it would be our customer service. Attestation can be tricky to deal with, considering the number of embassies and ministries that a document has to go through. At HHS Lawyers, we don't just collaborate with our clients but also with authoritative bodies. We also provide updates and replies to all inquiries. Our team is just a phone call away!
Experience
The firm has been offering degree attestation services for decades, which is why we know that the process is both tedious and time-consuming. What's more, failing to fully comply with laws and regulations can result to the rejection of the application for degree attestation. Our experience and expertise in the industry allows us to successfully implement the entire attestation procedure, and address the needs of our clients.
Call us today if you want to talk to our experts!