The attestation of important legal documents for use in the United Arab Emirates with our services simplifies the entire process of legalization. Our team of lawyers and legal consultants in Dubai handle the process of attesting documents and provide a fully inclusive service in order to help ensure that all documents are legalized quickly and delivered to your doorstep.
United Arab Emirates authorities request all documents that are issued outside of the country to be legalized and undergo authentication from all concerned departments and ministries. The correct preparation and submission of documents can help in avoiding delays.
Attestation carried out by experienced lawyers
At HHS Lawyers, we assist all those who are traveling to the UAE for employment, residence or education. If you're trying to get a job or visa for UAE, then you'll need your documents to be fully attested. Attestation in UAE is proof of qualifications, and that includes educational certificates, birth certificates, and criminal record background. Our attestation team, which is comprised of seasoned professionals, suggest to seek clarification from them regarding on the kinds of documents that require legalization, depending on certain situations.
Companies in the country also find our attestation services invaluable as we're able to submit business documents that were issued abroad for full UAE attestation. The process that is required for attesting business documents is complicated and can take more time to complete.
If we are attesting documents issued by educational institutions, there may be additional supporting documents that are needed. A copy of the original passport is required as well as emirates ID or visa copy.
Read more
Enquire Now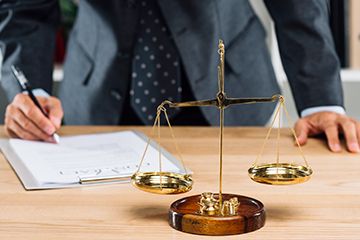 Attesting educational certificates
The UAE embassy implemented new requirements for the processing of attestation. Individual certificates can't be attested on their own. UAE embassy requests all applications to include at least three of the following documents:
Transcript
Diploma or certificate
Cover letter that is from the university, college, or education provider that confirms duration of course studied and actual date of start and end of education
Awarded title of certificate that's issued (Masters MA, Doctorate PhD, or Degree BA or BSc)
Proof of identity
Visa copy
We also offer pick up and delivery of documents that will undergo attestation for your convenience.
Attesting marriage and birth certificates
Only original marriage and birth certificates may be legalized and attested for use in United Arab Emirates. The attestation process is directly applied to the original documents or certificates that were issued by the official registry.
Let us know if you need is in obtaining official replacements of marriage or birth certificates that were issued overseas if you don't have original copy or you'd like to retain another original certificate for safekeeping.
Attesting criminal records
Majority of employers in the country request potential employees to provide criminal reords checks that have undergone attestation for UAE. We are able to legalize background checks that were issued outside of the country including disclosures and police letters.
We help ensure that documents are both checked and certified by lawyers, then stamped by applicable departments and ministries.  only criminal records checks are to be legalized or attested.
Sponsoring wife or husband
If you're migrating to the UAE with a wife or husband, there is a need to have the spouse's documents attested. We help families and couples with their documents so spousal visas and working visas are obtained on time and properly.
Our attestation services in UAE provide complete solutions for all those who are leaving their home countries to work, live, or study in UAE. We assist several agencies as well as our lawyers in Dubai who are handling attestation have in-depth knowledge and experience in helping ensure documents are legalized and attested successfully.
Attesting business documents
Commercial documents that were signed outside of the UAE are processed in a different manner to personal documents which relate to individuals. The firm's business document attestation services can take care of business document attestation for you. Contact us today if you want to know more about getting corporate documentation legalized.
Why Clients Choose Us?
Our attestation services make the lives of those who wish to operate, reside or study in UAE easier. Just reach out to us and we will do our best to make the attestation process a lot more convenient for you.
Quick turnaround time
Our lawyers in Dubai aim in completing all orders as soon as humanly possible
Convenience
Our team handles the entire attestation process for our clients
Lawyer certification
Our lawyers are able to certify copies of documents
Mobile services
We're able to pick up documents that require attestation. As soon as they're successfully legalized, they are delivered to your doorstep
Huge savings
We offer reduced fees as well as advice on how to optimize the process of attestation of documents for use in UAE
Fully inclusive service
Our attestation service includes everything that's needed to complete the legalization of documents successfully.