Trademark Initial Search Services
Trademark Search Service
With a Trademark Initial Search, you'll be able to verify the uniqueness of a proposed trademark prior to the filing of a registration application, saving you considerable time and resources. The experts here at HHS Lawyers can determine the availability of your chosen trademark across a number of jurisdictions and in multiple languages, including phonetic equivalents and visual similarities.
With over a decade of experience in offering trademark services, we'll enable you to create trademarks and build your brand with confidence. Our thorough search includes the review of all registered trademarks and pending trademark applications.
There are a number of reasons why it's crucial to conduct an initial search prior to trademark registration, including the following:
Verify uniqueness – filing an application for trademark registration with the UAE Ministry of Economy does NOT guarantee the uniqueness of a slogan, logo, or mark. It's possible to register a trademark that infringes on pre-registered marks. This costly mistake is detrimental to a brand. An intensive and extensive trademark search can help you avoid breaching exclusive intellectual property (IP) rights;
Comprehensive search – the firm's IT/tech team utilizes cutting-edge technology and the expertise of our IP professionals in ensuring results of searches are broad and accurate. Our trademark search team makes use of several different search strategies when examining local and global databases in finding conflicting or similar texts and logos;
Rejection prevention – the process of trademark registration is long and tedious. With a trademark search carried out by professionals, you increase the chance of your trademark application in getting approved. The searches that will be performed help ensure there is no conflicting mark or text existing in databases of relevant authorities.
Read more
Enquire Now
How can we help you?
HHS Lawyers has a team of expert search analysts that provide additional benefits with a Trademark Search service, such as:
Comprehensive reporting – you will be provided with summaries of all trademark searches done by our team, containing all available and key information. Our experts will also educate you on our search strategy and supply search databases.
Dedicated support – a trademark search subscription gives you access to experienced search specialists who are focused on addressing your needs to ensure a timely and quality delivery.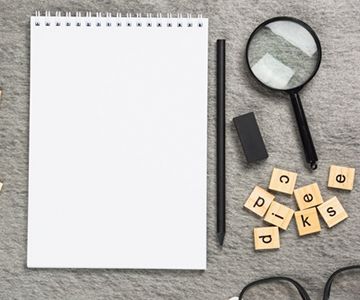 A Bespoke Trademark Initial Search
At HHS Lawyers, our trademark search is specifically designed to be bespoke, ensuring you only acquire services on ad hoc basis, greatly depending on your trademark search criteria. Our experts can offer assistance to numerous kinds of searches, including:
Comprehensive search (local/international) – our experts help you understand and evaluate the risks and obstacles you will face with your proposed trademark using up-to-date, cutting-edge technology;
Ownership search – provides a complete and clear picture of trademark portfolios. This cost-effective service provides results that are based on the owner or applicant's name;
Identical search – this service covers jurisdictions in several classes and provides results that are identical or phonetically identical;
Company name search – this kind of trademark search will help you assess if existing company names may pose issues with your proposed marks;
Design search – the identification of trademark design availability;
Pharmaceutical search – an in-depth pharmaceutical search, fully integrating Ministry of Health (MOH) rankings and name safety with trademark database.